Public Health Crisis Response Mechanism with Equal Stress on Construction of the Medical System and Cultivation of Public Awareness: A Case Study on Japan
1. Introduction: reflection on urban planning triggered by COVID-19
Began at the end of 2019, the COVID-19 pandemic has not only caused an unprecedented worldwide shutdown, but also made all parties reflect on and discuss how to respond to public health crises. Cities are space carriers of people's production and life. From the perspective of urban planning, public health crisis response is mainly guaranteed through prevention and real-time response, the core of which are the provision of medical and health services and the construction of related facilities for daily medical needs and emergencies.
The history of urban development is one of continuous struggle against diseases. The rise of settlements makes it inevitable for cities to be struck by an epidemic. The soaring urban population owing to the Industrial Revolution, together with the deteriorating living environment and severe shortage of urban infrastructure, has led to the spread of infectious diseases (Lu, 2020; Zhu, 2011). Public health reform is regarded as an important promoter of the rise of modern urban planning. In addition to requirements for the urban environment and municipal infrastructure construction, the establishment of the public medical system is a key means to address infectious diseases.
The public medical system aims mainly to diagnose and treat everyday diseases, as well as such epidemics as influenza with high frequency and low fatality rate. Some large-scale and highly infectious epidemics with uncertain frequency and high fatality rate such as the novel coronavirus need to use the existing medical system, supplemented with other measures, including rapidly building temporary medical facilities, to achieve an effective response. In addition, social publicity, which can raise the public's awareness, plays an active role in preventing the spread of the virus. Due to the uncertain frequency of large-scale infectious diseases, public medical facility planning needs to comprehensively consider the optimal supply in response to daily medical needs and emergencies. During the construction of a reasonable healthcare system and public governance, the cultivation of high public awareness will effectively enhance the resilience of the public health system. The Japanese medical system has been rated as the world's number one by the World Health Organization for many times, and the average life expectancy of Japanese people has ranked first in the world for over 20 consecutive years. The metropolitan area planning in the Japanese Comprehensive National Development Plan has played a positive role in suppressing the cross-regional spread of the novel coronavirus and restoring socio-economic order after the epidemic. Though Japan builds its medical area and cultivates the public's health awareness in accordance with its own situation, it may still provide a reference for China to respond to public health crises.
2. Conceptual change: from individual health preservation to modern social public health
The words "wei sheng (literally translated as hygiene)" first appeared in Zhuangzi: Geng Sang Chu by Zhuangzi (about 369 BC – 286 BC): "Nanrong Chu is willing to hear the regular method of wei sheng (guarding the life)" (Zhonghua Book Company, 1941). It mainly discusses how to keep a good health. According to the Lao-Zhuang Daoism, health preservation does not lie in external acquisition, but lies in oneself. Many scholars' research shows that since Li Yi's Zhuang Zi Ji Jie in the Jin Dynasty, wei sheng was understood as "guarding one's life, making it consistent with the operation of all things," indicating that attention began to be paid to relationship between man and the surrounding environment. It harmonizes the way of life preservation and the law of nature, and transforms the concept of "yang hu (curing)" into the concept of "wei hu (maintenance)" (Chen, 1934; Du, 2008; Yu, 2011; Zheng, 2016). The first edition of the Grand Dictionary of Chinese Medicine was published in the 1920s. In this dictionary, wei sheng was interpreted as "guarding the life." It once again shows that in Chinese traditional culture, the concept of "maintaining health" in wei sheng has not been changed a lot over a millennium. However, there is a subtle difference between "wei sheng" in ancient China and the concept of "hygiene" and even "public health" in modern times.
Japan has followed the Chinese thinking of "health preservation." In the Edo period, Kaibara Ekiken (1630 – 1714), a Japanese herbalist and Neo-Confucian scholar, gave a detailed explanation on how to maintain health in terms of diet, keeping calm, bathing, smoking, marriage, etc. in his Health Preservation Training (1703). When the concept of modern public health was proposed in Europe in the 19th century, Nagayo Sensai (1838 – 1902), first director of health of the Cabinet Office of the Meiji Government, participated in the drafting of the medical system promulgated in 1874. At that time, when translating the word "hygiene" into Japanese, he believed that the "literal translation of the source language means that it is impossible to use words like jian kang (health) or bao jian (health care), and that the simple and rigid word-to-word translation cannot clearly convey the meaning." He consulted the words "wei sheng" in Zhuangzi: Geng Sang Chu, believing that although its meaning is slightly different from "yang sheng (health preservation)" in the original book, it is literally elegant and catchy. Therefore, he decided to choose "wei sheng" to refer to "hygiene." Obviously, the director of health of the Meiji Government interpreted "hygiene" as "public health" (Marui, 2012).
The concept of public health advocated by the World Health Organization was put forward by Charles-Edward Amory Winslow (1887 – 1957), a professor of public health at Yale University. According to him, public health is "the science and the art of preventing disease, prolonging life, and promoting physical health and efficiency through the organized efforts and informed choices of society, organizations, public and private communities, and individuals" (CDC, 2014). Its purpose is to ensure every individual in the community a standard of living adequate for the maintenance of health and to enable every person to realize his/her birthright of health and longevity. This definition points out the social nature of modern public health, and it is the basic definition that most countries in the world, including Japan, currently follow when carrying out relevant work (Hashimoto, 1981; Hashimoto, 2000; Feng and Chen, 2005).
In a nutshell, the characteristics of modern public health indicate the following sociality. Firstly, public health solves problems that cannot be solved by individuals through socially organized and joint efforts. Secondly, clinical medicine mainly targets at individual patients, while public health targets at the general public. As public health attaches great importance to the prevention of diseases, it belongs to the category of social medicine. Thirdly, research on the relationship between people, society, and environment pays more attention to the wide application in social groups, and involves more aspects, including society, economy, and administration.
3. Planning and construction of medical areas and the medical facility system in Japan
3.1 Metropolitan area planning
Since the early 1960s, Japan began to work out a comprehensive land development plan, which is adjusted once every 10 years or so. In the New Comprehensive National Development Plan revised in 1969, the concept of a "metropolitan area" in the comprehensive land use framework was first put forward. It defines a central city as one with a population of more than 100,000 and a ratio of daytime to nighttime population greater than 1. Any city, town, and village with more than 5% or 500 commuters commuting to the central city was defined as the surrounding urban area of the central city. The central city and its the surrounding urban area constitute a metropolitan area. For example, Japan has seven metropolitan areas, including Tokyo Metropolitan Area, Nagoya Metropolitan Area, and Kansai Metropolitan Area (Department of Land, 1969). In the Fourth Comprehensive National Development Plan revised in 1987, the planning concept of a "multi-polar and decentralized land" was put forward to restrain the excessive concentration of population, economy, administration, and other functions in specific areas (mega-cities), and to encourage complementary area function development and to stimulate the local activity, so as to realize a balanced and coordinated development of land and resources (Department of Land, 1987). In the planning, according to the size of the metropolitan area, platforms for sharing resources among counterpart management agencies are built for the convenience of communication between administrative departments on various urban issues. These platforms include the "urban employment area" of the Ministry of Economy, Trade and Industry, the "compact city" of the Ministry of Land, Infrastructure, Transport and Tourism, the "independence settlement areas" of the Ministry of Internal Affairs and Communications, and the "medical area" of the Ministry of Health, Labour and Welfare (see Table 1).
Table 1 Management organization platforms of metropolitan areas
Source: (1) Regional Central Metropolitan Area (Ministry of Land, Infrastructure, Transport and Tourism); (2) Issues on Urban Land Use Ordering & Intensification and Natural Environment Regeneration & Utilization (Ministry of Land, Infrastructure, Transport and Tourism); (3) Creation of "Earning Power" in the Local Economy (Ministry of Economy, Trade and Industry).
In terms of COVID-19 pandemic prevention and control, different from other countries, Japan has adopted a more relaxed "stay-at-home order," but the number of infected people has not increased exponentially before May 25, 2020. This is related to close cooperation of management organizations at all levels in the metropolitan area. In addition, with the international and domestic shutdown the microcirculation of living materials supply and short-distance labor flow within the metropolitan area (central city and surrounding urban-rural areas) is conducive to the prevention and control of the pandemic spreading to other areas, and provides an early guarantee for the rapid recovery of social and economic activities after the pandemic.
3.2 Life area-based medical area planning
(1) Life area
As an important part of the planning system in Japan, the life area refers to the most basic area where people live, have convenient access to daily life services, such as education, medical care, commerce, etc. and form a sense of identity.
Japan calls this unified zone a life area. The concept of "settlement" is put forward to restrain the excessive concentration of population and industry in big cities and to revitalize local vitality, in order to realize a balanced land utilization and form a good living environment. The whole country, including cities and villages, is divided into 200 to 300 "settlement areas." An ideal settlement area corresponds to a large municipal area comprising several cities, towns and villages, with a planned population of 250,000 on average. Residential area, also known as basic settlement area, is the smallest settlement unit that constitutes a life area. One residential area is composed of 50 to 100 households. Several residential areas constitute a life area, and life areas of different sizes constitute a settlement area (Department of Land, 1977).
Generally, a life area is subdivided into: "basic settlement area" (child and the elderly walking area, radius of 1 km), "primary life area" (primary school district, radius of 4 km), "secondary life area" (secondary school district, radius of 6 km), "tertiary life area" (radius of 15 – 30 km, population of about 150,000 – 300,000, one hour traffic range) (Department of Land, 1969) (see Table 2).
Table 2 Relationship between regional social structure and public facilities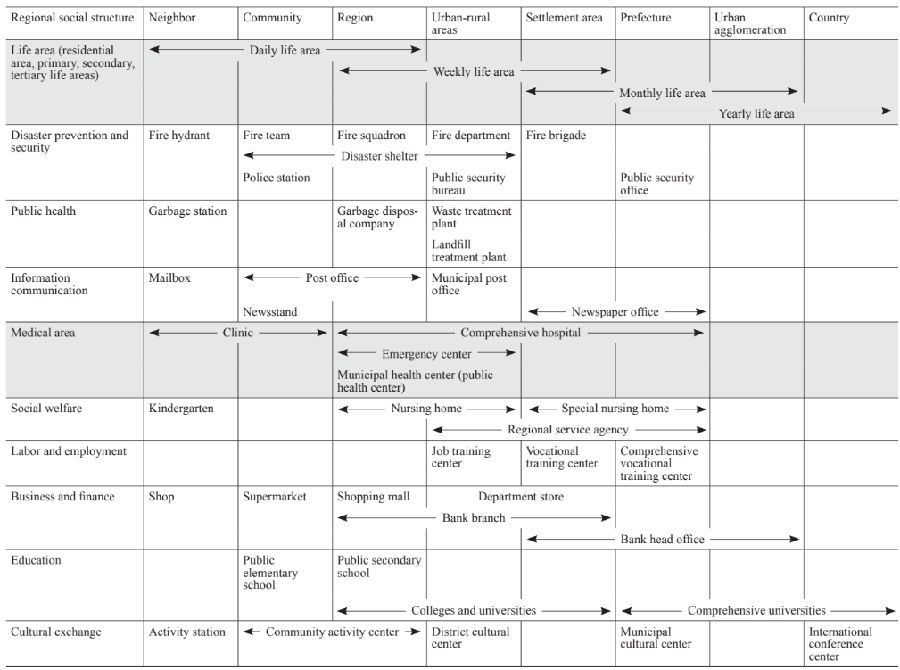 Source: Urban Function Overview (Department of Land, 1980).
(2) Medical area
A medical area is built based on the life area system and pattern. In line with the Medical Care Law and the Community Health Act, the Ministry of Health, Labour and Welfare divides the medical area into three levels including primary medical area, secondary medical area, and tertiary medical area, which are considered as a reference standard to determine the number of hospitals and hospital beds needed in the region.
Corresponding to primary and secondary life areas, primary medical area, also known as a daily medical area, is a basic unit providing daily health care and medical services closely related to the community. Set up in the primary medical area, "clinics" aim to offer outpatient medical services of common diseases and trauma, and provide emergency rooms in the initial emergency medical system of municipalities, which mainly deals with internal sudden diseases during holidays (night). The secondary medical area provides general medical services in accordance with the provisions of Article 10, Article 30-4, Item 2 of the Medical Care Law. It is the most basic unit in the medical and health care system, consisting of prefectural public health center and municipal health centers. Set up in prefecture administrative areas, the tertiary medical area is a regional facility providing advanced and special medical service system (Ministry of Health, Labour and Welfare, 1952) (see Figure 1).

Figure 1 Life area-based daily medical care system
Source: The Health Care Law and the Community Health Act of the Ministry of Health, Labour and Welfare.
3.3 Diversified medical facility system
(1) Hospitals and clinics
Medical facilities in Japan are roughly divided into two categories: hospitals and clinics. Generally, clinics refer to Western medicine clinics in communities that are operated by the government, private sectors, or non-profit organizations (see Table 3). In addition, there are common clinics that provide common medical services, mainly by physicians or family doctors. The Medical Plan stipulates that the number of hospital beds should be allocated in medical areas. Difference between hospitals and clinics lies in the number of hospital beds, which is a characteristic of Japanese medical facilities. Medical facilities with less than 20 hospital beds or no hospital beds are clinics, and those with more than 20 beds are hospitals or comprehensive hospitals. Japan had 13.1 hospital beds per 1,000 people in 2017 (see Figure 2), ranking first in the world. Of the nearly 180,000 medical facilities nationwide, it has the largest number of community common clinics and dental clinics, followed by hospitals and comprehensive hospitals.
Table 3 Japanese medical institutes set up by different developers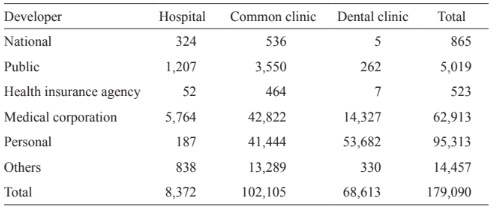 Source: Ministry of Health, Labour and Welfare, 2018.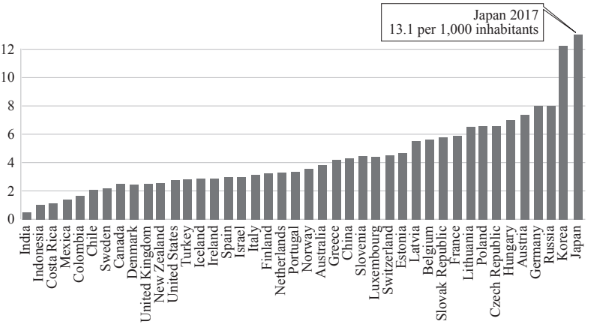 Figure 2 Hospital beds per 1,000 inhabitants in countries across the world (2018 or latest available)
Source: OECD, 2020.
(2) Public health center
Public health centers in Japan are governmental agencies to guarantee the health of residents and public health, similar to a consortium of health bureau, health and epidemic prevention stations, the environmental protection bureau, and maternal and child health centers in China. Because infectious diseases like tuberculosis and pneumonia in Japan once killed many people, the government promulgated the Infectious Disease Prevention Law in 1897 (30th year of Meiji) and established a health survey committee in 1916 (5th year of Taisho). In addition, it promulgated the first Public Health Center Law in 1937 (12th year of Showa) and implemented the new Public Health Center Law in 1947. Public health center is considered as a community-level governmental administrative organ in the front line of public health.
According to the Community Health Law of Japan, a public health center can be set up in prefectures, government-designated cities (with a planned population of 500,000 according to Japanese administrative division system, whereas most cities actually have a population of over one million, and are of high importance in terms of economic and industrial operations), core cities (with an urban population of more than 300,000), other cities, and special districts in accordance with laws and regulations. Specifically, an area with 100,000 people can set up a public health center. The prefectures and government-designated cities with an urban population of more than 500,000 can set up a larger municipal health center, which has the same function as the public health center in local cities (Ministry of Health, Labour and Welfare, 1948).
4. The prevention and control mechanism of public health emergencies: public health center and community physician as double-layer defense in the front line of public health
4.1 Capability training and crisis response empowerment to the director of public health center
To build a public health emergency system, Japan innovated the function and structure of the traditional health administrative agency
– public health centers, so that they can have the organizational function of daily prevention and rapid response, becoming a major actor in local public health emergency management. In this way, the public health emergency management is organically incorporated into nationwide daily preventive health care work, forming a territorial-based, site-to-area, nationwide public health emergency management system. Through daily simulation training, the director of public health center is required to have the ability and quality to handle public health emergencies (see Figure 3).
Figure 3 Public health crisis management capacity training of directors of public health agencies
Source: Health Crisis Management Committee, Japanese Association of Directors of Public Health Centers: Health Crisis Management Enhancement Training of Hokkaido Health Center, 2006.
Meanwhile, the Ministry of Health, Labour and Welfare believes that people in charge and the command system are significant at the moment of crisis, and it designates the directors of public health centers who are familiar with the local medical care situation and proficient in business as the first person responsible for public health emergencies in the jurisdiction, and grants them the corresponding administrative power in accordance with the law. The director of a public health center has the power to know the information related to public health emergencies; to decide whether to enter a crisis state; to order the staff of public health center to enter an emergency state; to designate a person to take charge, and to wield the power to redeploy the staff in face of a public health emergency.
With regard to the selection, appointment, and removal of the director of public health center, the Implementation Order of Community Health Act (1948) clearly states that the director must be a civil servant from the local government, be a qualified doctor with more than three years of practical experience in public health, have finished training courses of the National Institute of Public Health, and meet other requirements. The term of office of the director who cannot meet the above requirements shall not exceed two years (Ministry of Health, Labour and Welfare, 1948) (see Figure 4).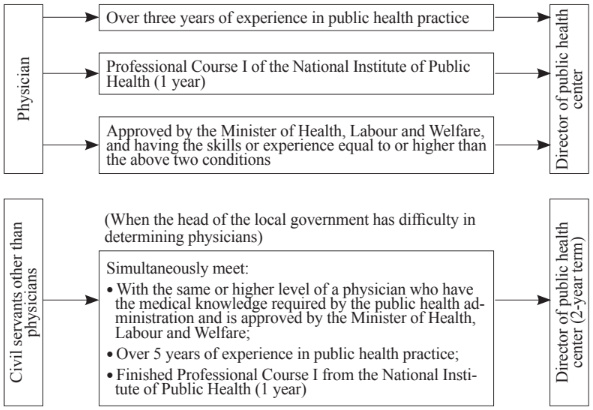 Figure 4 Qualifications and appointment & dismissal regulations of directors of public health centers
Source: Ministry of Health, Labour and Welfare: setting of public health centers.
4.2 Gatekeeper role of primary care physician
The concept of primary health care was proposed by the Japanese Medical Association of the Ministry of Health, Labour and Welfare in 1973. It is the health care system in earliest contact with individuals and their families, where doctors can truly grasp the overall situation of newly diagnosed patients and take correct measures required by emergency clinics. According to the Medical Care Law (Item 5, Article 1), a community clinic is set up in primary life areas. Japan formulated the Community Health Act in 1995, to implement the comprehensive strategic vison of promoting community health and well-being centered on the secondary medical areas. In this way, Japan aims to offer a comprehensive service including community medical care, health care, rehabilitation, home visits, and nursing.
The Japanese Medical Association encourages people to register with primary care physicians. Primary care physicians do not refer to certain qualifications, nor do they refer to positions such as "general practitioners." Instead, it refers to the roles or functions played by local doctors. They can be local family doctors, local specialists, or hospital doctors. These doctors can transfer patients to other specialized or general hospitals when needed, to help patients move appropriately from community clinics to local hospitals.
In accordance with a questionnaire survey on "whether people have designated primary care physicians or community clinics conducted by the Japanese Medical Association," 73.4% of the Japanese people have designated primary care physicians or community clinics, and 24% deemed it necessary though they do not have designated physicians or clinics. Therefore, it can be concluded that 97.4% of the Japanese people think that they should have a designated primary care physician or community clinic. At the same time, the Japanese Medical Association launched a training program in 2016 to improve the ability of family doctors to meet the needs of an aging society. During the COVID-19 pandemic period, the Japanese government encouraged the public to firstly go to primary care physicians or community clinics, so that primary care physicians became the frontline "gatekeepers" for controlling sudden infectious diseases (see Figures 5 & 6).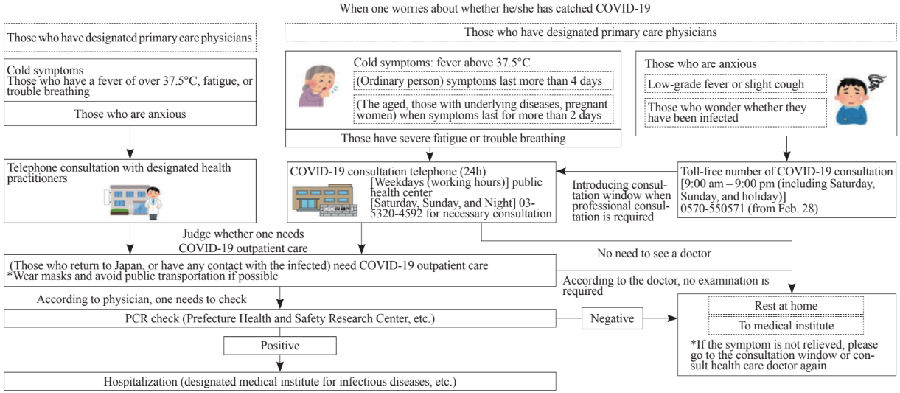 Figure 5 COVID-19 consultation and treatment process
Source: Tokyo Bureau of Social Welfare and Public Health, 2020.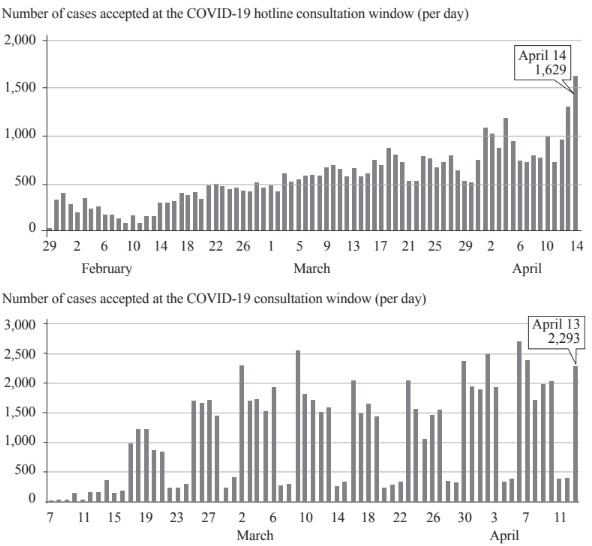 Figure 6 Tokyo: number of cases accepted at the COVID-19 consultation window
Source: The latest infection trend in Tokyo (May 24, 2020).
5. Cultivating social public awareness in public governance
5.1 Public awareness: cognition and behavioral norms of social public domain
Public awareness is the subjective recognition and objective compliance of social community members with norms and regulations in the public sphere. It refers to people's concern on public things, improving public life, and building public order in the social sphere, shaping the ethical norms, value orientation, and deep awareness on the social system based on people's interests and social needs. Social public awareness embodies people's cognition of the public sphere and behavioral consciousness. "Respect" is the core of public awareness, and "ritualized and procedural" is the performance of public awareness in Japan.
Japanese people believe that in public life, public moral behavior is a ritualized and procedural requirement, and that it formulates public rules and regulations equivalent to such rituals and procedures. It is polite and respectful to others to pay attention to the details of life, such as clothing, makeup, manner, speech, and even personal hygiene, and to maintain a good personal image.
Moral education in Japanese schools aims mainly to develop students' public awareness and moral ethics. Taking people, animals, plants, and nature around students as objects, methods like classroom guidance, thematic activity guidance, lifestyle guidance, and joint guidance of community and family are used to enable students to understand the importance of morality, so as to achieve self-education and form good behavioral habits (Hu, 2010).
Both sorting and throwing garbage by date and time period in family life and cleaning up public sanitation (toilet) by students from primary to high schools, this has become part of Japanese people's daily behavior. Japanese people's emphasis on public health has cultivated their moral quality of caring for the public environment.
5.2 Post-disaster reconstruction: rebuilding commonweal spirit and reverence for nature
Since the 1950s, thanks to rapid economic development, Japanese people have enjoyed material prosperity. Meanwhile, with the development of globalization, family tradition in Japan which attached importance to the interpersonal relationship between relatives and family members was changed owing to the influence of the pace and style of modern life, the declining fertility rate and high maternal age, small families dominated by a "nuclear family," and the excessive emphasis on individual freedom and rights in Western culture. The emotional bond to the birthplace – "hometown" became weaker. Instead, the "modern bonds" formed based on subordinate organizations, such as schools and companies, played an important role.
However, after the 1995 Hanshin Earthquake, this relationship was further changed, and replaced by the "tie" between neighborhoods, friends, and like-minded people. The community public awareness has played an active role in responding to disasters and public health crises. More and more people begin to pay attention to "small bonds" formed in residential communities, forming community public awareness (see Figure 7).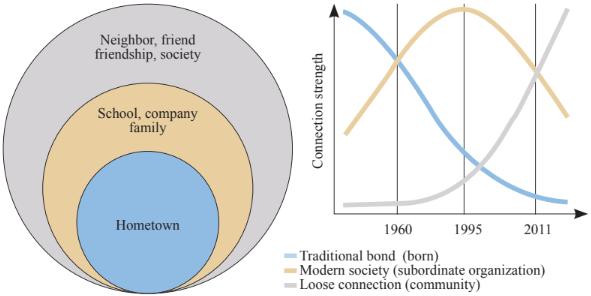 Figure 7 Changes in the emotional bond of modern Japanese
Source: Kameoka, 2011.
In the 1995 Hanshin Earthquake in the Kansai Area in Japan, 27,000 victims were eventually able to survive with self-help and the help of surrounding residents, accounting for 77% of the total number of survivors (see Figure 8). In other words, when a huge disaster occurs, it is far from enough by only relying on the government administration because the governmental "public assistance" capability is limited. When dealing with huge disasters or solving regional problems, it is necessary to rely on "local power" and "public assistance, mutual assistance, and self-help" in which both the government and residents participate.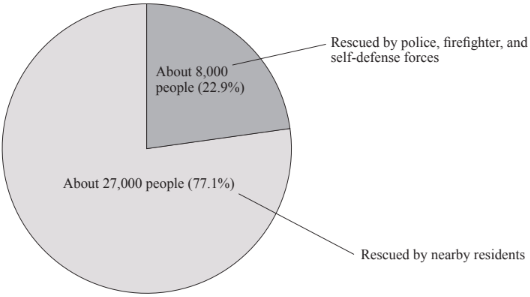 Figure 8 Rescue methods for 35,000 people trapped in the Hanshin Earthquake
Source: Japanese Cabinet Offce, 2007
Eastern Japan was struck by a tsunami and secondary nuclear leakage on Mar. 11, 2011. This disaster made people once again deeply realize that the developed science and technology (civilization) – the backbone of our prosperous life turned out to be a "great danger." This nuclear accident is indeed a "catastrophe of civilization." We should create a civilization of life while respecting nature in the spirit of "reverence for nature."
6. Conclusion: Japanese experience of equal emphasis on building the medical system and cultivating public awareness
6.1 Japanese medical system experience: high-quality community medical service and administrative empowerment
In response to the COVID-19 pandemic in Japan, the community health physician under the leadership of the Japanese Medical Association and prefectural public health centers jointly formed a "double-layer defense" against the rapid spread of the pandemic. Japanese medical area planning and the community medical service-based experience are worth learning from. In Japan, a public health center is the main institute offering everyday medical service; the director of public health center is designated as the first person responsible for public health emergencies in the jurisdiction and is granted the right to have access to emergency information, to decide crisis status, to mobilize human resources, and so on in accordance with the law. Japan's practices can provide a reference for relevant work in China to strengthen the primary medical system and enhance the effectiveness of medical services and response to crises.
Meanwhile, under the circumstances of the international and domestic shutdown and the interruption of labor flow, the horizontal communication and cooperation between administrative agencies based on the metropolitan area planning platform have played an active role. The microcirculation within the metropolitan area (central city and surrounding urban and rural areas), such as the supply of living materials and the short-distance labor flow, not only helps to prevent and control the spread of the epidemic to a wider area, but also provides an early guarantee for the rapid recovery of the social and economic order after the epidemic.
According to The Ottawa Charter for Health Promotion, health can be promoted through concrete and effective community actions, and its core issue is to empower the community with autonomy. Only through the joint work of individuals, community organizations, health professionals, health service institutes, and governments in the health care system can we achieve the goal of becoming healthier.
According to the 2019 China Health Statistics Yearbook, community health service centers accounted for only 3.7% of primary-level medical and health institutes by the end of 2018. In comparison, the number of patients going to community health service centers was 560 million in 2016, 610 million in 2017, and 640 million in 2018, showing an increasing trend (National Health Commissioner, 2019). Therefore, China should improve its medical system while promoting the urban and rural integrated development. As health service at the community level should respond to daily medical needs and public health emergencies, its improvement is of great significance.
6.2 Cultivating public health awareness: urbanization of people
Hu Shi (1891 – 1962), a leader of the Modern New Culture Movement in China, once discussed the relationship between public health and national civilization, pointing out that new civilization in the world is human civilization, the priority of which is "public health"; if a country does not have the health administration, let alone human civilization. Accordingly, we need to start from personal hygiene as soon as possible, which does no harm to, in fact even contribute to public health. In modern society, an individual does not exist in isolation, but has a close connection with the surrounding environment. Therefore, we need to both build public health facilities and develop social awareness of public health (Chen, 1934). During the transition to people-oriented urbanization, the core of which is developing and promoting people's urbanization with public awareness.
6.3 Equal emphasis on building the medical system and cultivating public awareness, to improve the resilience of the medical and health system
The majority of urban municipal infrastructure and public service facilities are planned, funded, constructed, managed, and maintained by the government in order to improve the quality of human life. A country can make its hardware environment reach or even exceed the level of developed countries in a short term. However, it is a long-term and difficult process for the concept of public health to reach the hearts of the people and become the conscious behavior of all citizens.
Due attention should be paid to urban planning that is centered on the optimal utilization and rational allocation of spatial resources and reasonable benefits. In addition to urban planning, we should improve social governance methods and social behavioral standards, and reduce the speed of disease transmission through the improvement of personal public health awareness and rapid community-level response and prevention methods. In this way, we may improve the resilience of the medical and health system, to cope with daily medical needs and irregular public health crises.
In addition, most studies focus on how to "treat," namely, construct a reasonable system of medical facilities so that patients can be better treated, while neglect how to "prevent," that is, how to improve people's ability to better prevent diseases. The Japanese government has begun calling on people to start a new way of life in the post-pandemic era. Then what is a healthy new lifestyle? How will the plan respond? All these pose new challenges to us. 
References:
Centers for Disease Control and Prevention (CDC) (2014). Introduction to Public Health. In: Public Health 101 Series. Atlanta, GA: U.S. Department of Health and Human Services, CDC; 2014. Available at: <https://www.cdc.gov/publichealth101/public-health.html>.
Chen F (1934). Hygienics and Health Administration. Shanghai: The Commercial Press, p. 276.
Department of Land (1969). New Comprehensive National Development Plan, p. 87.
Department of Land (1977). The Third Comprehensive National Development Plan, p. 117.
Department of Land (1987). The Fourth Comprehensive National Development Plan, p. 155.
Du Z (2008). On the Evolution of the Meaning of "Hygiene" in the Late Qing and Republic of China Period. Journal of Historical Science, (10), pp. 105 – 110.
Feng X and Chen M (2005). Research on Conceptual Features and Development Direction of Modern Public Health. Medicine and Philosophy, (4), pp. 11 – 13.
Hashimoto M (1981). Modern History of Public Health. Tokyo: Kouseikan Co., Ltd., p. 291.
Hashimoto M (2000). Modern History of Public Health. Zhang X (trans.). Beijing: World Medical Press, p. 111.
Hu M (2010). Cultural Approaches to Developing Japanese National Public Consciousness. Journal of Guizhou Normal University (Social Science Edition), (10), pp. 35 – 39.
Japanese Cabinet Office (2007). White Paper on National Life.
Kameoka M (2011). Bonds of Modern Japanese: Loose Relations in Consumer Society. Tokyo: Nihon Business Publications. Inc.
Lu W (2020). Pursuing the Truth About the Spread of Cholera from the Pump Wells of Broad Street in London. Guangming Daily, Apr. 13.
Marui E (2012). Public Health and "Koshu-eisei". Medical Education (Japan), 43 (3), pp. 147 – 150.
Ministry of Health, Labour and Welfare (1948). Community Health Act. No. 101, Sept. 5.
Ministry of Health, Labour and Welfare (1952). Medical Care Law, p. 109.
Ministry of Health, Labour and Welfare (2018). Dynamic Survey on Medical Facility in 2017: Overview of Hospital Reports.
National Health Commissioner (2019). 2019 China Health Statistics Yearbook. Beijing: Peking Union Medical College Press.
OECD (2020). Hospital Beds (Indicator). doi: 10.1787/0191328e-en (Accessed on Mar. 18, 2020). Available at: <https://data.oecd.org/healtheqt/hospital-beds.htm>.
Sohu News (2020). Yin Zhi: Only Modernization of Social Governance Can Make up for Shortcomings in Epidemic Response. City Observer, (11). Available at: <https://m.k.sohu.com/d/439697945?channelId=1&page=1>.
Tokyo Bureau of Social Welfare and Public Health (2020). COVID-19 Consultation Counter. Available at: < https://www.fukushihoken.metro.tokyo.lg.jp/iryo/kansen/coronasodan. html>.
Yu X (2011). What is Hygiene: Research on the History of Hygiene in Modern China. Historiography Quarterly, (3), pp. 132 – 141.
Zheng S (2016). An Analysis of the Principle of "Weisheng" and the Movement of "Tianjun" Based on a Textual Analysis of Geng Sangchu by Chuang-tzu. Master Thesis of East China Normal University, p. 150.
Zhonghua Book Company (1941). Chinese Literature: Zhuangzi. Shanghai: Zhonghua Book Company, p. 198.
Zhu M (2011). The Reconstruction and Urbanization of Paris During the Haussmann Era. World History, (3), pp. 46 – 54, 158.
Authors
Akihara Masato, Professor, School of Architecture and Urban-Rural Planning, Fuzhou University, Fuzhou, P. R. China.
Huang He (corresponding author), Associate Professor, School of Architecture, Tsinghua University, Beijing, P. R. China. Email: huanghe@tsinghua.edu.cn
Chen Xiaohui, Dean, School of Architecture and Urban-Rural Planning, Fuzhou University, Fuzhou, P. R. China.
Li Li, Postgraduate Student, School of Architecture and Urban-Rural Planning, Fuzhou University, Fuzhou, P. R. China.